Water Damage Philadelphia PA, Flood Damage Repair and Sewage Cle

anup
• 24/7 live calls
• Immediate response
• Free estimates
• We bill directly to insurance
• Family owned and operated for over 10 years
• Full service water damage restoration and cleanup
"Fantastic Service– They made what was a huge headache with the water damage and put it all back together for us. The team came in cleaned and sanitized everything and then communicated with and handled everything we needed with the insurance company. They then coordinated everything with various tradesmen to put our place back together. They really made it easy for us without the worries !!!"

I want to reassure you that, in an emergency, you can handle it all with just one call. From upfront estimates and analyses to emergency cleanup, mitigation, reconstruction and much more, Miller Restoration will work with you and your insurance carrier to handle virtually any kind of property damage. One call restores it all – including your peace of mind. We know you want to get back to normal as soon as possible – our team will make that happen.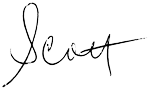 Philadelphia Water Damage Services
Water damage in Philadelphia is a situation no one wants to deal with. Water can compromise your living & work spaces, destroy your belongings, and throw your entire life into a state of turmoil.
Miller Restoration understands that when water invades your home, you need immediate action. On call 24/7/365, our certified water restoration team will arrive promptly, assess the extent of your water damage immediately and start remediation right then and there. When you have an emergency water situation on your hands, regardless if it's because of a broken or leaky pipe, a sewer line break, a sink or toilet overflow, basement water damage, or a malfunctioning appliance like a water heater, washing machine, dishwasher or refrigerator in your home, we are equipped to handle any problem of any size.
You can't stop a storm. But when rain, snow or flooding brings water damage to your property, Miller Restoration's water cleanup experts arrive on the scene prepared to:
Immediately ensure the safety of all occupants

Turn off power and gas to the property

Extract all water from the flooded area

Inspect, evaluate and document all water damage

Recommend a complete dry-out plan to restore the damaged area to its pre-flooded condition

Provide a detailed estimate of the water cleanup and mold remediation, if necessary, up-front.

Work directly with your insurance company for fast resolution
Sewage Damage Cleanup & Removal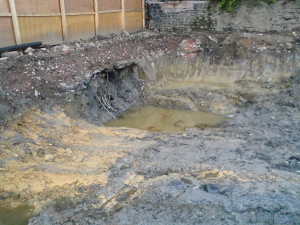 Sewage spills are unsettling and traumatic disasters for Philadelphia home or business owners alike. The smell of sewage in a house or commercial space simply is disgusting. Plus, the potential health risks are very serious. Even small amounts of sewage can become health hazards, so a thorough professional sewage cleanup is crucial after an incident.
Water damage to property, in general, requires immediate response. But sewage is even more  worrisome: sewage contains harmful bacteria growing fast on virtually any surface. One must not wait to remove sewage since time passing by increases the health risks exponentially.
If you experience a sewage disaster on your property, call Miller Restoration's 24/7 emergency response team. We'll immediately evaluate the damage and proceed to a thorough sewage cleanup.
Guaranteed Satisfaction on All Flood Damage Cleanup
With a strong commitment to every customer and dedication to every water damage restoration job, Miller Restoration guarantees your 100% satisfaction. Years of flood damage cleanup experience serving cities in two states has given Miller Restoration countless satisfied customers who can attest to the company's exceptional service. Ask for references!
Our trained and certified Philadelphia water damage technicians and production managers have the knowledge and experience needed to restore water damaged building materials and contents.  At Miller Restoration, we always approach a new flood damage job with the intention of saving everything we can rather than doing unnecessary demolition to create a larger job for ourselves.  Our intention is to get the property owner back to normal as quickly as possible and to keep the cost of the claim a low as is feasible. We are a Philadelphia water damage company that provides water damage repair to residential and commercial water damage victims.
If you are in need of water removal in Philadelphia, give us a call today at
610-933-0707
.
Who We Are
Founded in 2005 Miller Restoration has quickly grown to become a leading restoration specialist in the tri-state region. At a time when everyone talks about offering service, we actually provide it – compassionately, methodically and efficiently. Our promise, quite simply, is our slogan: to make things good again. Because when property damage occurs, you just want to get back to normal soon, with as little further disruption as possible. Our team will make that happen and you will receive the same exceptional service we've always provided – from a name and a group you've trusted for years.
Why Choose Us?
We know you have many choices when it comes to the restoration of your property. We strive to constantly build on our reputation of being the most thoughtful restoration company in the area. We are very careful to hire employees and sub-contractors who truly care about helping others – not about simply getting the job done. Let us show you how much of a difference that makes. We know that you are taking a leap of faith by allowing us into your homes and businesses – that's why we perform extensive background & drug testing on an ongoing basis. With a strong commitment to every customer and dedication to every job, Miller Restoration guarantees your 100% satisfaction.
Coverage Area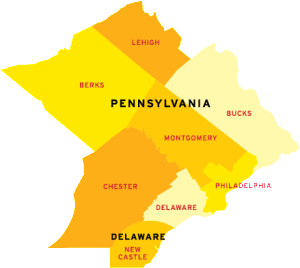 We provide flood damage services to Philadelphia PA and the surrounding areas, including 19102, 19103, 19104, 19106, 19107, 19109, 19111, 19112, 19114, 19115, 19116, 19118, 19119, 19120, 19121, 19122, 19123, 19124, 19125, 19126, 19127, 19128, 19129, 19130, 19131, 19132, 19133, 19134, 19135, 19136, 19137, 19138, 19139, 19140, 19141, 19142, 19143, 19144, 19145, 19146, 19147, 19148, 19149, 19150, 19151, 19152, 19153, 19154.
Some of the landmarks for which we perform services around include: