Who We Are
Founded in 2005 Miller Restoration quickly grew to become a leading restoration specialist in the greater Philadelphia area and surrounding counties. Our promise is our slogan: "True Service" Everyone talks about offering great service, we actually provide it with an efficient, professional, and compassionate team. When property damage of any type occurs putting things back to normal as soon as possible with minimum disruption is our specialty. Our team is committed to providing true service from start to finish.
What we do
We restore residential and commercial properties to pre-loss condition . . . we'll get things back to the way they were before the damage occurred. We restore properties every day, whether they have been damaged by water, fire, smoke, mold, a bio-hazard situation, or something really out of the ordinary. Miller Restoration works with all insurance companies and bills according to the insurance industry's standardized billing programs approved by your insurance carrier.  Use of the same programs as your Insurance carriers assures you that your billing will be well documented and that you will receive proper replacement credit for any damaged structural items (carpet, wall replacement, etc.). Our Certified and experienced Emergency Service personnel can arrive anytime 24/7/365 to address the immediate damage and dry out, secure and make your property safe and stop any further damage from occurring. Then our top-tier reconstruction professionals will come in and repair your property to pre-loss condition.
Why choose us?
We know you have many choices when it comes to the restoration of your property. We strive to constantly build on our reputation of being the most thoughtful restoration company in the area. We are very careful to hire employees and sub-contractors who truly care about helping others – not about simply getting the job done. We know that you are taking a leap of faith by allowing us into your homes and businesses – that's why we background check every employee and sub-contractor annually through an independent party. Years of property damage cleanup experience serving Pennsylvania's Delaware County, Chester County, Montgomery County, Berks County, Bucks County, and Philadelphia County, as well as Delaware's New Castle County and surrounding areas, has given Miller Restoration countless satisfied customers who can attest to the company's exceptional service.
Miller Restoration is committed to training and providing knowledgeable team members to assist on every job. Our technicians and managers hold multiple certifications with the Institute of Inspection Cleaning and Restoration Certification (IICRC) with our owner Phil Harter being one of the only certified triple masters in the region.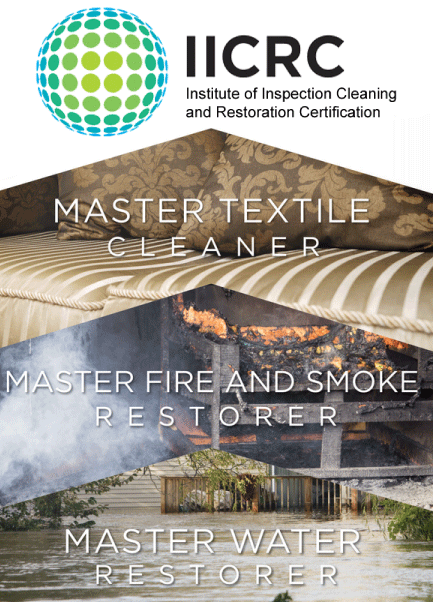 Zip Codes we cover
Chester County
19382 19320 19335 19380 19087 19355 19348 19341 19073 19363 19465 19425 1939019344 19350 19475 19317 19312 19311 19352 19365 19343 19333 19301 19362 19330 19520 19310 19383 19372 19374 19388 19316 19318 19346 19345 19347 19351 19353 19354 19358 19357 19360 19367 19366 19371 19369 19375 19376 19381 19397 19395 19399 19398 19421 19432 19442 19457 19470 19480 19482 19481 19483 19488 19487 19489 19493 19495 19494 19496
Montgomery County
19446 19464 19403 19460 19426 19401 19002 19087 19038 19454 19406 19468 19006 19438 19010 19040 19027 19473 19422 19046 19428 19090 19525 19440 19044 19001 18969 18964 19462 19096 19003 18073 19072 19004 19444 19085 19034 19075 19095 19041 19012 18041 19066 18074 18054 19405 19504 19031 19025 19035 18076 18915 18936 19453 19009 18070 19436 19492 19435 19456 18924 19420 19485 18084 18918 18957 18958 18971 18979 19049 19048 19404 19407 19409 19408 19415 19424 19423 19429 19430 19437 19441 19443 19451 19450 19455 19472 19474 19477 19478 19484 19486 19490
Delaware County
19082 19063 19083 19013 19087 19026 19050 19064 19018 19023 19010 19342 19014 19061 19008 19073 19015 19153 19003 19036 19060 19086 19081 19078 19317 19079 19085 19033 19070 19041 19076 19074 19032 19022 19094 19029 19043 19373 19319 19113 19080 19089 19088 19016 19017 19028 19037 19039 19052 19065 19091 19098 19331 19340 19339
Bucks County
19020 19067 18974 18966 18951 19047 18940 18901 19053 18944 19007 18902 18976 18914 19057 19440 18969 18964 19054 18938 18036 19056 19055 18960 19030 18073 18954 19021 18929 18947 18925 18054 18942 18977 18972 18077 18917 18930 18955 18923 18932 18920 18933 18927 18926 18039 18081 18910 18912 18911 18913 18916 18921 18922 18928 18931 18935 18934 18943 18946 18950 18949 18953 18956 18963 18962 18968 18970 18980 18991 18981 19058 19059
Berks County
19606 19601 19604 18062 19608 19605 19607 19508 19530 19512 19602 19522 19610 19518 17067 19540 19526 19611 19609 19565 19506 19560 17569 19533 19520 19510 19539 18011 19567 19543 17922 19551 19504 19547 19541 19555 17026 19507 19505 17087 19529 19534 19503 18070 19562 18056 19542 19544 19545 19549 19548 19550 19554 19559 19564 19603 19612 19640 19511 19516 19519 19523 19535 19538 19536
Philadelphia County
19120 19124 19111 19143 19134 19149 19148 19104 19140 19145 19139 19131 19144 19146 19147 19128 19135 19115 19141 19136 19154 19152 19151 19116 19121 19132 19114 19138 19142 19119 19125 19133 19130 19150 19103 19122 19126 19123 19107 19153 19106 19129 19118 19137 19102 19127 19019 19093 19092 19101 19099 19105 19109 19108 19110 19112 19160 19155 19162 19161 19171 19170 19173 19172 19176 19175 19178 19177 19181 19179 19183 19182 19185 19184 19188 19187 19192 19191 19194 19193 19196 19195 19244 19197 19255 19190
Lancaster County
17528 17555 17527 17519 17507 17567 17506 17535 19501 17562 17569 17581 17578 17522 17549 17580 17529 17557 17503 17508 17509 17534 17572 17501 17573 17579 17517 17576 17601 17602 17585 17606 17533 17536 17605 17505 17540 17543 17560 17604
Lehigh County
18068 18092 18049 18036 18046 18034 18060 18031 18099 18098 18051 18106 18032 18062 18087 18195 18037 18069 18102 18105 18109
New Castle County
19706 19809 19805 19807 19707 19808 19804 19803 19802 19801 19806 19736 19810