The Dangers of Mold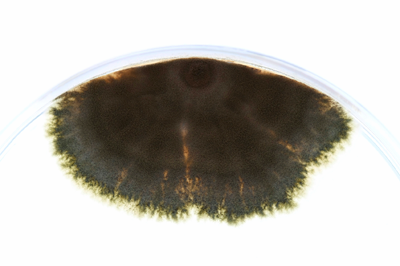 : it can grow undetected on the outside and inside walls and within other structural components of a home or building, creating an environment that can cause serious, long-term health implications for you and your family.  Whether you experience a water damage issue or you need fire and water restoration services, a vital step in any cleanup process is to get a thorough inspection for mold.
Miller Restoration's certified restoration team is trained to respond to any water damage emergency 24/7/365. Where mold is present, rapid mold remediation is essential. Miller Restoration's emergency response team provides expert detection as well as complete cleanup.
Expert Mold Detection – Visual Assessment
Certified technicians conduct an initial, thorough visual inspection to assess the presence of mold. We will recommend an independent third party if a "scope of work" or mold testing is called for. State of the art moisture monitors are used to check for hidden moisture within structural components which may contain mold that is invisible to the naked eye.
High tech probes are used to detect the presence of mold behind walls or in other unreachable places, such as behind paneling.
After the remediation phase is complete, a thorough retesting is done to be sure the area is safe.
Every water emergency doesn't lead to mold. Acting fast and using a fire and water damage cleanup company you trust means you won't be sold mold remediation services you don't need.
Expert Mold Remediation
Miller Restoration's complete mold remediation services include:
Containment: Cleanup technicians use protective coverings to keep contaminated surfaces from coming in contact with furniture, appliances, clothing, and other personal belongings.
Safe and proper removal of effected un-salvageable structural components.
Fungicides are applied to kill mold on affected surfaces before removal.
Commercial Hepa Air Scrubbers are used throughout the process to remove airborne contaminates
High power Hepa Vacuums are used to remove surface mold.
Anti-Microbial coatings are applied to prevent mold from reoccurring.
Before any property reconstruction begins, Miller Restoration's water cleanup experts test to assure that no high levels of moisture exist prior to closing affected inner wall cavities that may have been opened up in during the remediation. Free estimates can be given up front. Miller Restoration will work with you and your insurance company in order to determine if your claim may be a covered loss per your insurance coverage.
Comprehensive Mold Remediation and Cleanup
All mold remediation work is done according to insurance company standards (IICRC S500 Standard of Drying).
Miller Restoration works with all insurance companies and bills according to the insurance industry standardized billing program known as Xactimate.  Use of Xactimate assures you that your billing will be well documented and that you will receive proper replacement credit for any damaged structural items (carpet, wall replacement, etc.).
With a strong commitment to every customer and dedication to every job, Miller Restoration guarantees your 100% satisfaction. Years of mold remediation experience serving Pennsylvania's Delaware County, Chester County, Montgomery County, Berks County, Bucks County, and Philadelphia County, as well as Delaware's New Castle County and surrounding areas, has given Miller Restoration countless satisfied customers who can attest to the company's exceptional service.  Ask for references!