Few emergencies in the home are more unnerving than a water disaster. Water can compromise your living & workspaces, destroy your belongings, and throw your entire life into a state of turmoil.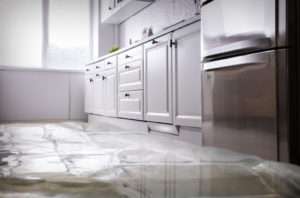 Miller Restoration understands that when water invades your home, you need immediate action. On-call 24/7/365, our certified restoration team will arrive promptly, assess the extent of your water damage immediately and start remediation right then and there.
You can't stop a storm. But when rain, snow or flooding brings water damage to your property, Miller Restoration's water cleanup experts arrive on the scene prepared to:
Immediately ensure the safety of all occupants
Turn off power and gas to the property
Extract all water from the flooded area
Inspect, evaluate and document all water damage
Recommend a complete dry-out plan to restore the water damaged area to its pre-flooded condition
Provide a detailed estimate of the water damage cleanup and mold remediation, if necessary, up-front.
Work directly with your insurance company for fast resolution
Satisfaction Guaranteed
Reputable and thorough, Miller Restoration guarantees your satisfaction by:
Responding to water emergencies any hour of the day, any day of the week – even on holidays!
Using state-of-the-art moisture detection monitors to determine if wet flooring, carpeting, pad, woodwork, and walls can be dried and salvaged. If it can be saved, it will be saved.
Assigning a professional, knowledgeable supervisor who understands how stressful a water damage cleanup can be to see your property reconstruction through to completion.
With a strong commitment to every customer and dedication to every job, Miller Restoration guarantees your 100% satisfaction. Years of water damage cleanup experience serving Pennsylvania's Delaware County, Chester County, Montgomery County, Berks County, Bucks County, and Philadelphia County, as well as Delaware's New Castle County and surrounding areas, has given Miller Restoration countless satisfied customers who can attest to the company's exceptional service. Ask for references!
Our trained and certified technicians and production managers have the knowledge and experience needed to restore water damaged building materials and contents.  At Miller Restoration, we always approach a new job with the intention of saving everything we can rather than doing unnecessary demolition to create a larger job for ourselves.  Our intention is to get the property owner back to normal as quickly as possible and to keep the cost of the claim a low as is feasible.