When a fire hits, you need immediate action. Miller Restoration's certified restoration team is on-call 24/7/365 to assess the extent of the fire, smoke and potential water damage and start emergency fire remediation on the spot.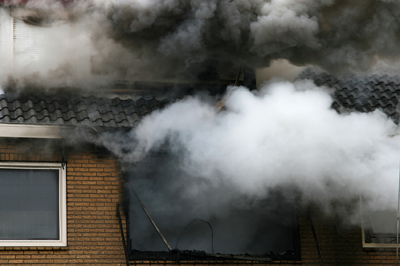 Fire Restoration
Surviving a fire disaster is traumatic. But once the immediate issues of safety are resolved, and the fire department deems the property safe to enter, you face what can seem like another overwhelming task: restoring and rebuilding the fire damage.
We are taking the trauma out of restoration after a fire damage to your property.
What you do right after a fire is critical. As a home or business owner, you need the fire damage assessed quickly and documented carefully. If you are insured, your insurance company will want a complete inventory of your losses. The insurance adjuster may require an inspection of the premises.
The experts at Miller Restoration remove the stress of your fire damage restoration and water damage cleanup and make "Your Problems… Our Priority."
The comprehensive fire restoration service includes:
Complete soot, ash and debris removal
Smoke damage restoration
Board-up services
Fire department water cleanup
Pack-Out and Pack-Back services for your contents
Detailed ultrasonic cleaning of your contents at our facility
Thorough inventory services to document all of your contents
Total structural reconstruction
Fire odor elimination
Demolition service
Miller Restoration works directly with your insurance company for more efficient and convenient claims processing.
With a strong commitment to every customer and dedication to every job, Miller Restoration guarantees your 100% satisfaction. Years of fire damage cleanup experience serving Pennsylvania's Delaware County, Chester County, Montgomery County, Berks County, Bucks County, and Philadelphia County, as well as Delaware's New Castle County and surrounding areas, has given Miller Restoration countless satisfied customers who can attest to the company's exceptional service. Ask for references!