Call Us 24/7 At 610-933-0707
"Amazing service. Their service was explained in great detail before they began working. They worked quickly, efficiently and did a great job cleaning up the mess. Highly recommended." – Tim G.
Sewage spills are unsettling and traumatic disasters for home or business owners alike. The smell of sewage in a house or commercial space simply is disgusting. Plus, the potential health risks are very serious. Even small amounts of sewage can become health hazards, so a thorough professional sewage cleanup is crucial after an incident.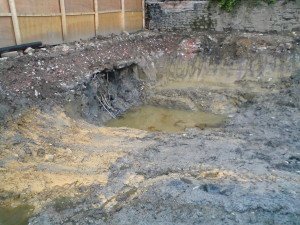 Water damage to property, in general, requires immediate response. But sewage is even more  worrisome: sewage contains harmful bacteria growing fast on virtually any surface. One must not wait to remove sewage since time passing by increases the health risks exponentially.
If you experience a sewage disaster on your property, call Miller Restoration's 24/7 emergency response team. We'll immediately evaluate the damage and proceed to a thorough sewage cleanup in Exton.
Remember that if a sewage spill is not cleaned up properly quickly, fungal, bacterial, viral, and algae issues can develop. Sewage also carries Hepatitis A and Salmonella, both disease-causing organisms.
Sanitation experts from Miller Restoration will be dispatched to the sewage spill incident prepared to:
Confirm the origin of the contamination
Treat the sewage spill  (with anti-microbials) to minimize health risks
Document damaged personal items
Document and remove impacted structural components
Clean and store away salvageable items
Set up commercial-grade air cleaners to trap airborne infectants
Thoroughly clean up the area
Sanitize and disinfect the area
Fully dry the affected area to avoid future microbial growth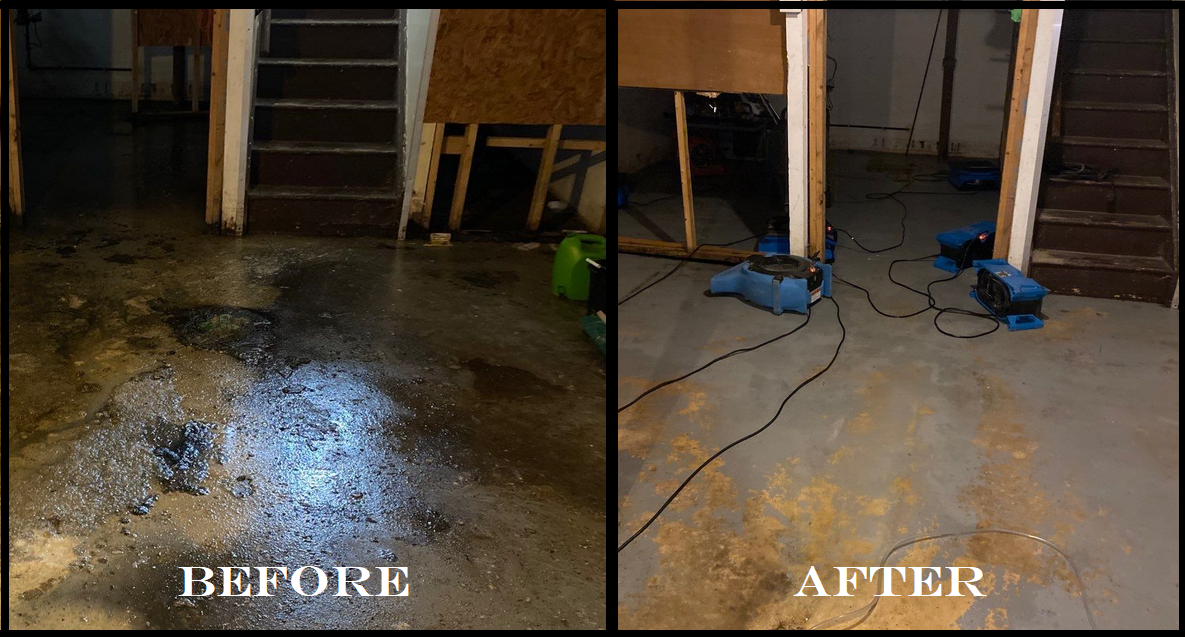 Note that sewage cleanup can only be handled by professional staff. Certified sewage treatment technicians at Miller Restoration use only the industry-standard disinfectant techniques to eradicate contaminants completely and prevent microbial growth. We also sanitize all salvageable goods such as carpets, walls, floorboards and furniture to prevent the further spreading of contaminants. What can be saved will be saved.
Satisfaction Guarantee
Reputable and thorough, Miller Restoration guarantees your satisfaction by:
Responding to sewage emergencies any hour of the day, any day of the week – even on holidays!
Using state-of-the art moisture detection monitors to determine if wet flooring, carpeting, pad, woodwork, and walls can be dried and salvaged. If it can be saved, it will be saved.
Assigning a professional, knowledgeable supervisor who understands how stressful a sewage cleanup can be to see your property reconstruction through to completion.
With a strong commitment to every customer and dedication to every job, Miller Restoration guarantees your 100% satisfaction. Years of sewage cleanup experience serving cities in two states has given Miller Restoration countless satisfied customers who can attest to the company's exceptional service. Ask for references!
Our trained and certified technicians and production managers have the knowledge and experience needed to restore  building materials and contents contaminated by sewage.  At Miller Restoration, we always approach a new job with the intention of saving everything we can rather than doing unnecessary demolition to create a larger job for ourselves.  Our intention is to get the property owner back to normal as quickly as possible and to keep the cost of the claim a low as is feasible.
Learn More About Exton PA
In the late 1940s, Exton became home to the Newcomen Society of the United States. The campus of the learned society was built overlooking farmland on Newcomen Road, and featured offices, a printing shop, library and museum, guest houses, a chapel and a belltower with a carillon. The Newcomen Society (since dissolved) sold the property in the late 1990s, but its campus remains an Exton landmark serving as the headquarters of another business.
Today, Exton is home to such attractions as the Exton Square Mall.
Providing services to Exton PA, including 19341.
We also provide sewage removal to areas such as Wayne PA and Phoenixville PA.
View our water services