Contest
Answer the following trivia questions and pick the winner of each category for this year's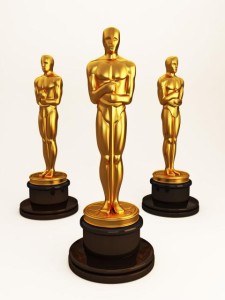 Oscars. One point for each correct answer & prediction. The most points wins our Oscars Prize Bucket filled with theater goodies and a $25 Regal gift card. In the event of a tie, a random drawing from the tied entries will decide the winner. One winner from each sales rep's agents (Gina, Sue & Tom).
Fill this online form by Friday, February 26th. 
Thanks for participating and good luck!
Oscar Trivia + Your 2016 Oscar Ballot Predictions